Directors
Gohar Sharif Butt, CEO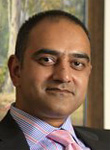 Mr. Gohar Butt, Director and Chief Executive Officer at Countryside, is a professionally qualified Systems Analyst and an MBA, with over 19 years of diversified and accredited experience in various fields of management with world class multinationals. His key competencies include: Organization Development, Banking Operations, Islamic Finance, Project & Change Management, Business Process Re-engineering & Systems Planning.
In his professional career, Mr. Butt has held senior management positions in Standard Chartered Bank, ANZ Grindlays Bank and American Express Bank. The last position he served during his employment career was Managing Director of First Grindlays Modaraba (Now Standard Chartered Modaraba), a company modeled as an Islamic Fund catering to the business of financial and operating leases.
Mr. Butt established EE&T as a professional services organization, driven to act as a facilitator in developing and offering innovative business solutions for capital formation, organizational development, and management for value creation by providing specialist professional support to clients. Since EE&T's formation, Mr. Butt has lead several large scale projects for private and public enterprises and has successfully launched new entrepreneurial ventures from this platform.
Amongst the new business ventures, Professional Employers Private Limited (People™) was established first, which has grown to become the leading HR and Process Outsourcing firm operating out of Pakistan and UAE. In August 2007, Mr. Butt diversified EE&T's private equity portfolio by establishing a real estate development and management company named Orix Properties Pakistan, in partnership with Orix Corporation Japan and Orix Leasing Pakistan. In 2008, The D'Hamidi Partnership Private Limited, one of Pakistan's critically acclaimed ideas company, was added to the portfolio. Other ventures launched by Mr. Butt include The Warehouse (importer and retailer of specialized furniture) and Countryside Natural Products, a farming and food processing business catering to local and international markets.